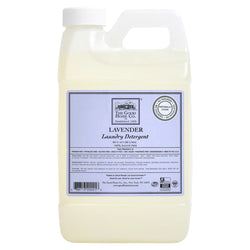 DOVECOTE | Artistry at Home
NEW! Lavender Laundry Detergent by Good Home Company
We now proudly carry Good Home Laundry Detergent in Lavender, the perfect complement to our best-selling Lavender laundry fragrance! 
Featuring the company's proprietary formula that is over 96% plant and mineral based and sulfate free, your favorite clothing and textiles will be cleaned without stripping fibers or color. And while it may be gentle on clothes, it is tough on dirt and perfect for all machine and hand washables, from jeans and cashmere to silk.
Formulated for high efficency machines and arriving triple concentrate, each bottle contains up to 62 uses! The ultimate in next level house keeping and self care.
Paraben-Free, Phosphate-Free, Sulfate-Free, Phthalate-Free, Cruelty-Free, 100% Vegan.